How to Crosshatch in Pen and Ink (Ebook)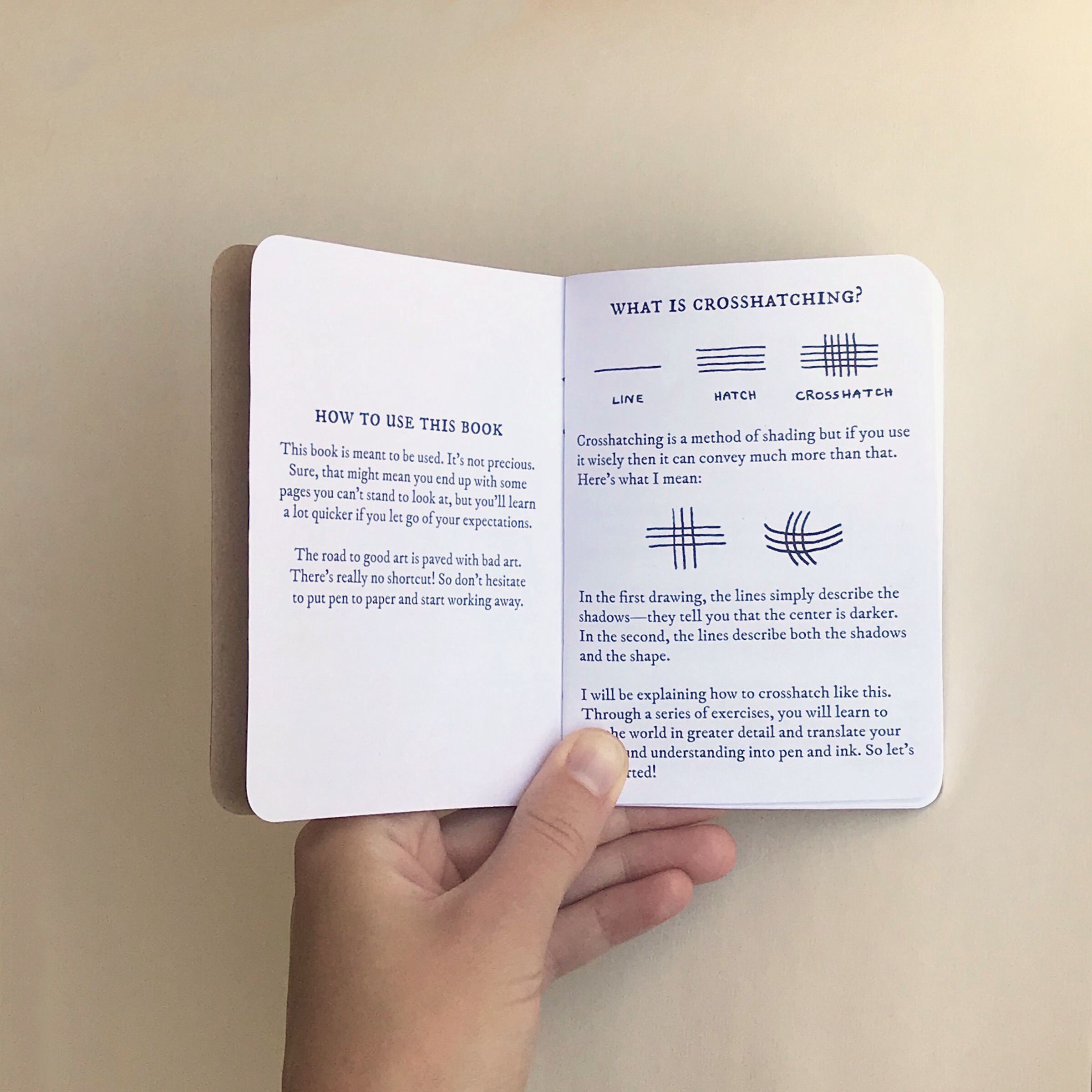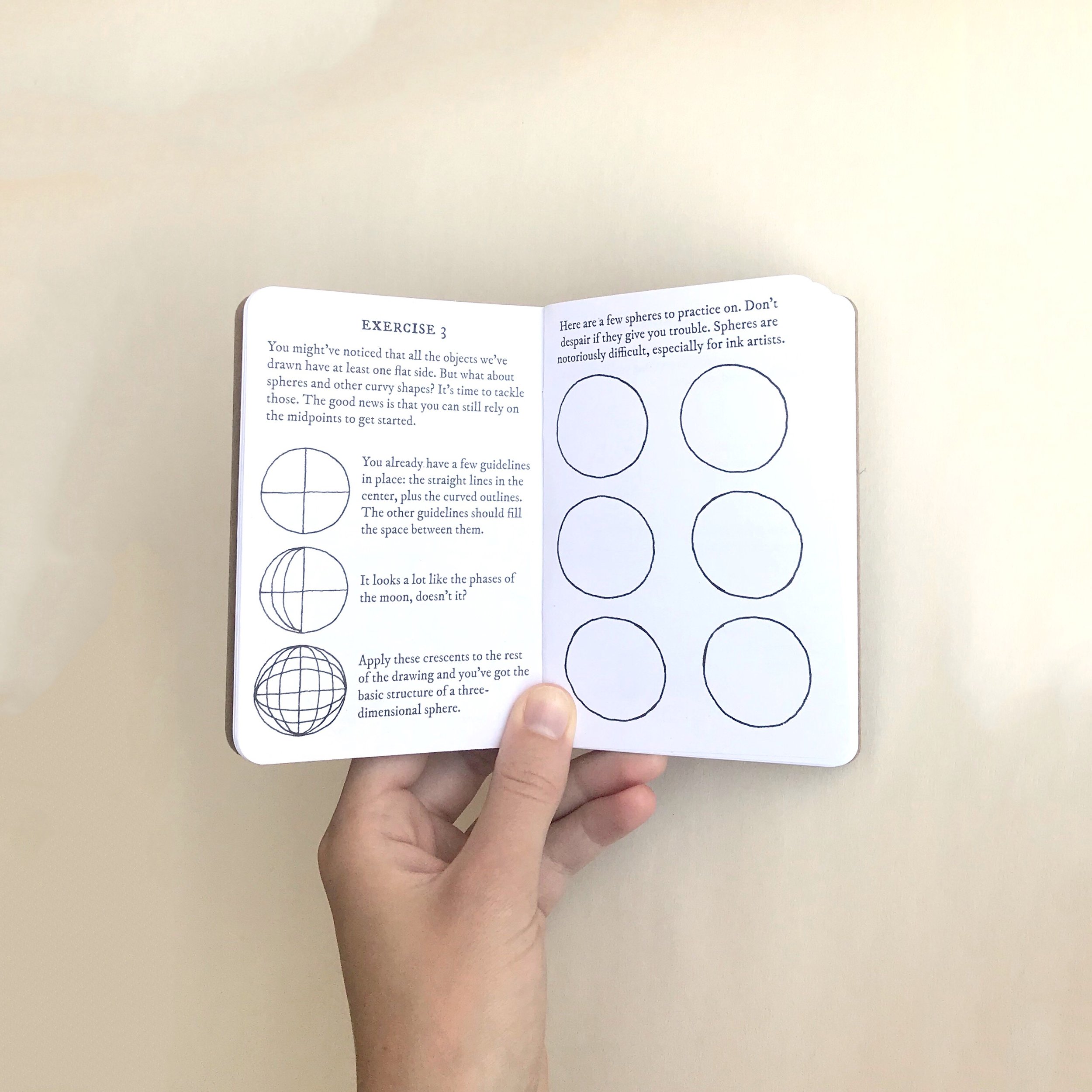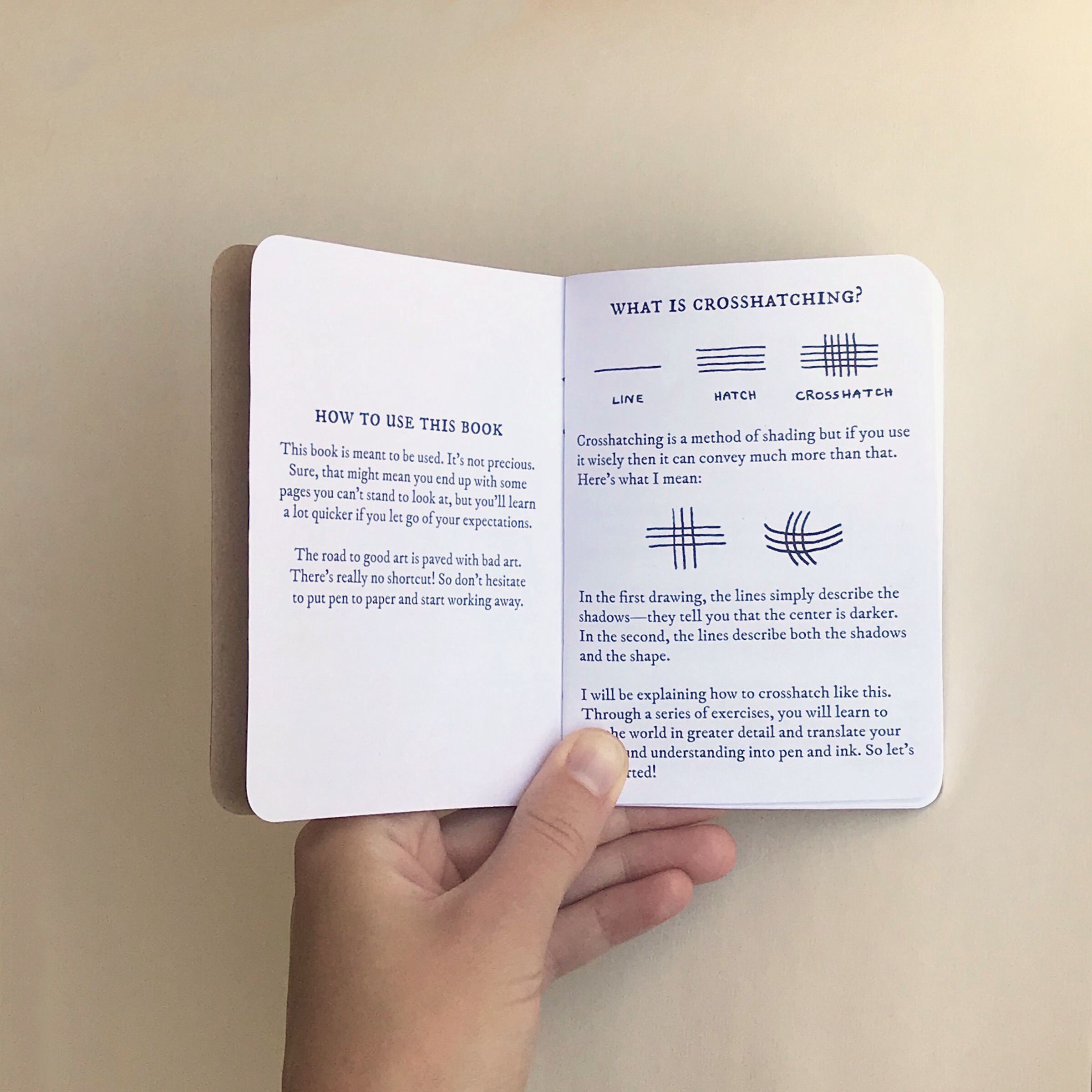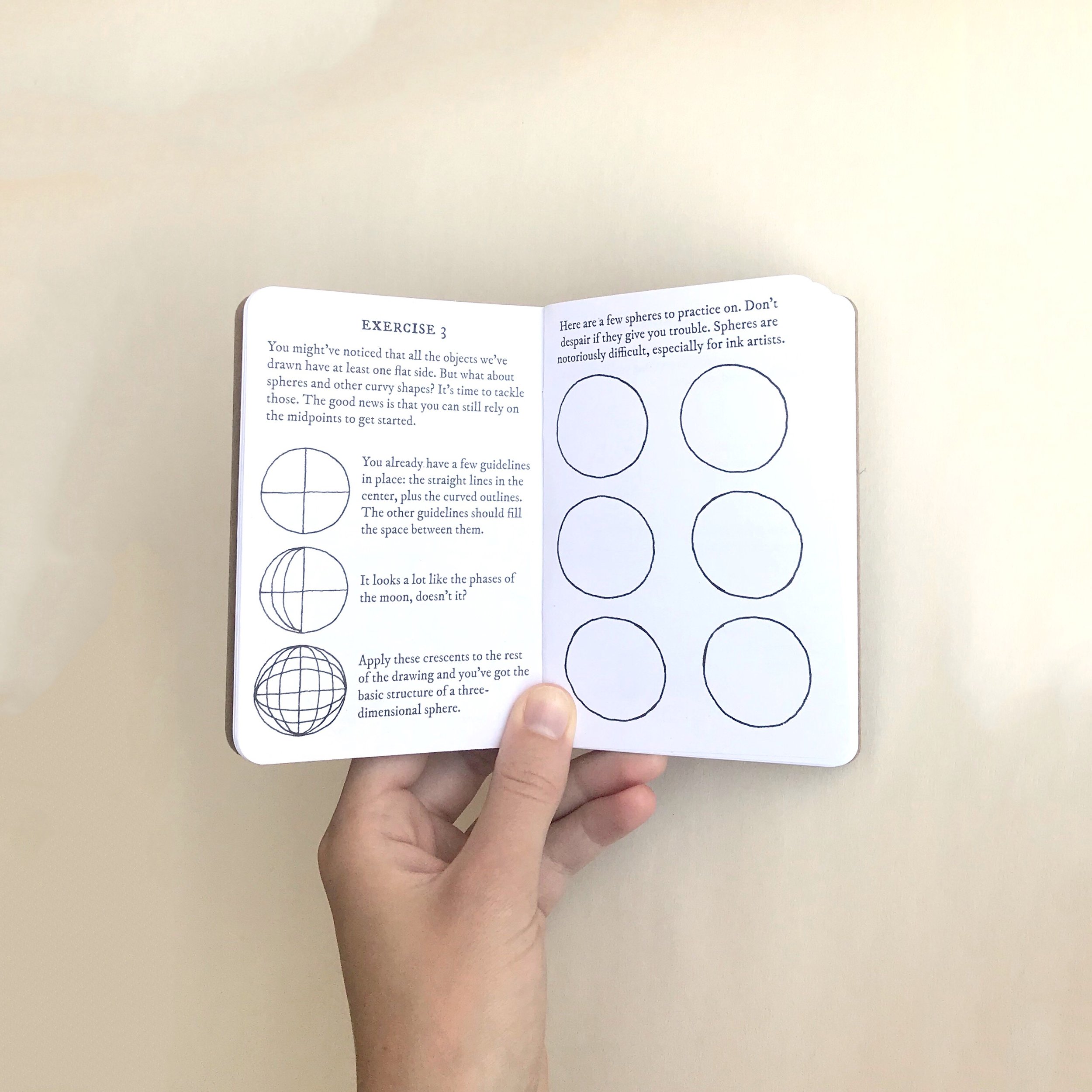 How to Crosshatch in Pen and Ink (Ebook)
It's here! This is my first real-deal book: a guide to mastering the ink drawing technique I've developed and shared over the past few years. Writing this book has meant refining my teaching method and simplifying my explanations to make them as clear as possible. The result is a pocket-sized introduction to crosshatching that's suitable for absolutely anyone!
These 32 pages contain the following and more:
Introduction to the technique

Section on the tools you'll need

7 interactive drawing exercises

Detailed step-by-step tutorials

Tricks to help you see shape & tone

Author bio
__________
From the back of the book:
Ink drawing is a technique unlike any other. Though it's simple in theory, it poses creative and intellectual challenges that are daunting to take on alone. You're not born imagining the world as a collection of overlapping lines, so in order to draw like this you'll need a new mindset.
This handy little workbook will give you the fundamental skills it takes to start thinking in pen and ink. The exercises throughout will push you to see in greater detail than ever before, and create preliminary guidelines and shadow-maps that reduce the stress of inking.
These pages are full of valuable tips, tricks, and explanations from a professional illustrator and instructor whose tutorials have reached millions online. Whether you're an experienced artist or an absolute beginner, you will walk away with the tools and inspiration to continue drawing.